Women





Romance Tours









Services






Pulkovskaya Hotel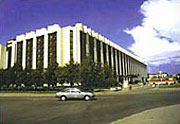 Pulkovskaya, St.Petersburg

The international luxury-class Pulkovskaya Hotel is located on Ploshchad Pobedy, 5 km from the airport and 8 km from the centre of St. Petersburg, all easily accessible by public transportion.

The hotel has 840 rooms and 1,600 beds. There are 17 luxury rooms, 80 first-class single rooms and 743 double rooms. All the rooms have: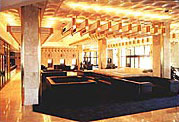 Hall of Pulkovskaya hotel

• high-class furnishings
• four-channel radio
• television
• refrigerator
• an individual fire-safety system
• highly efficient air-conditioning
• fire-proof furnishings
• telephone
• 24 hour guest services

The service office assists with theatre, excursions for city, circus and concert bookings, exhibitions, museums and the sauna. Rail and air tickets can also be booked through the service office.

When at Pulkovskaya Hotel you are only a short drive away from the Hermitage and St. Isaac's Cathedral in downtown St. Petersburg and from suburban parks and the palaces of Pushkin (Tsarskoye Selo) and of Pavlovsk.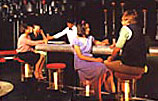 In Bar of hotel

The hotel restaurants serve a wide range of dishes, including Russian specialities. Guests may enjoy a cup of coffee or refreshments and buy small items at the buffets on individual floors.

The hotel has a beauty salon, a newsstand, a souvenir stall, a currency exchange office and clothing and shoe repair services.

Situated in the hotel building is the 500 seat Pulkovsky concert hall.

The American Based Marriage Agency - A Foreign Affair - is also in the hotel.

The hotel's address is: 196240, St. Petersburg, Ploschad Pobedy, 1.




[ Pulkovskaya Home ] [ Location ] [ About ] [ Rooms ] [ Restaurants ]